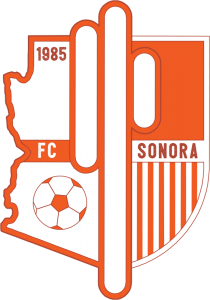 Socctoberfest is a true fall tournament in Tucson. Mornings are crisp with temperatures in the 60's that typically climb into the 80's under sunny skies. Socctoberfest is an excellent opportunity for young teams to have a tournament experience early in the year, and for the older age teams a last chance to spend a weekend playing together before high school practices begin.
The 18th Annual Socctoberfest will host divisions from U9-U19. First and second divisions will be organized in all age groups, as possible, according to participating teams. If an age bracket is unable to be completed with teams in that bracket, teams may be put into the bracket above them. USYSA (AYSA), US Club and AYSO teams welcome. 
We hope to see you this October!!
2022 Registration Fees
| | | |
| --- | --- | --- |
| U9 – U10 | 7 v 7 | $500 |
| U11 – U12 | 9 v 9 | $550 |
| U13 – U14 | 11 v 11 | $600 |
| U15 – U19 | 11 v 11 | $650 |
Divisions for the Tournament 
Our goal is to place teams in their proper age group and proper competitive group; however, if we do not get enough teams to make that bracket go, or if the competitive difference is too large, we will contact you about placement.
Division 1:
– Competitive division for the top flight teams entering the Socctoberfest tournament. Placement into this division is based on team history and requests to be be included in the division.
Division 2:
– Competitive division for second tier teams seeking a competitive tournament experience.